PROJECT | Kanagawa Prefectural Library - Designed by Koichi Futatsumata
24 OCTOBER, 2022
E&Y has planned and edited the furniture for the main building of the Kanagawa Prefectural Library, which opened in September 2022. The main reading seats and lounge furnitures are important not only for their function but also for their design, thus we developed them originally in collaboration with designers Koichi Futatsumata and Sosuke Nakabo.
For further information on the furnitures designed by Sosuke Nakabo here
The design study was conducted after a dialogue about the historical background of the Kanagawa Prefectural Library and interviews with librarians. Koichi Futatsumata worked mainly on the lounge chairs and low tables.
__________________________________________________________________________________________________________________
About the lounge chair and low table
"People come to the library to relax and read books. I wanted to depict that behavior itself in the form of a lounge chair. And because it is the furniture that is closest to the user when he or she is relaxing and reading a book, we wanted to create a chair with a relaxing atmosphere with its very existence. Rather than having four legs like a normal lounge chair, I felt it would be better to have a little more spaciousness, which is why the single leg extending from the center to the back was created.
All components were made of 100 mm wide solid wood. Considering the environment of a public library, we were conscious of its strength to withstand the years, and at the same time, we reduced complicated elements into a simple form composed only of the same material, which is also strong enough to support the person in the chair. The side tables and low tables used together were also made from the same 100 mm wide material. We wish that this lounge chair will become an iconic presence that will be remembered as an extension of reading a book in the library." Koichi Futatsumata
                                             - 二俣公一
__________________________________________________________________________________________________________________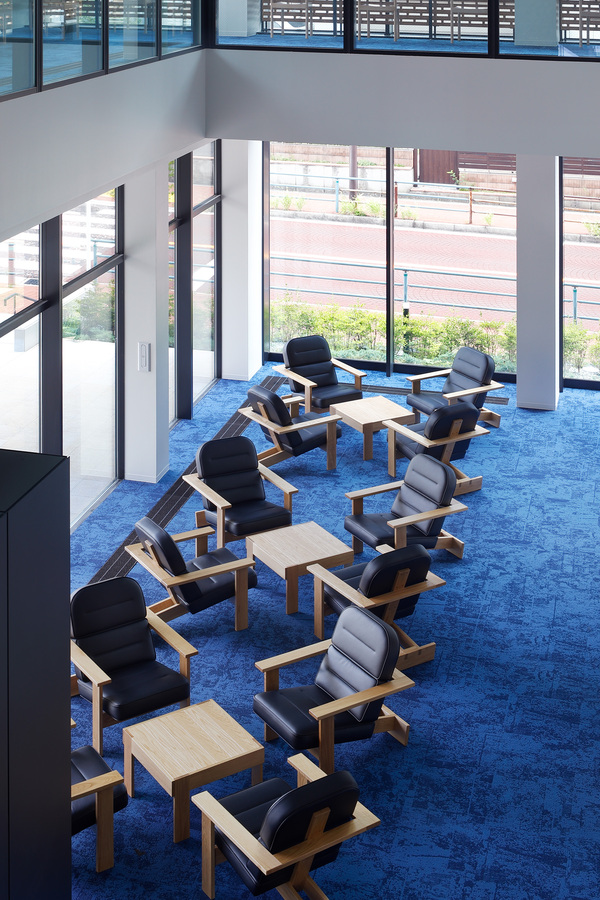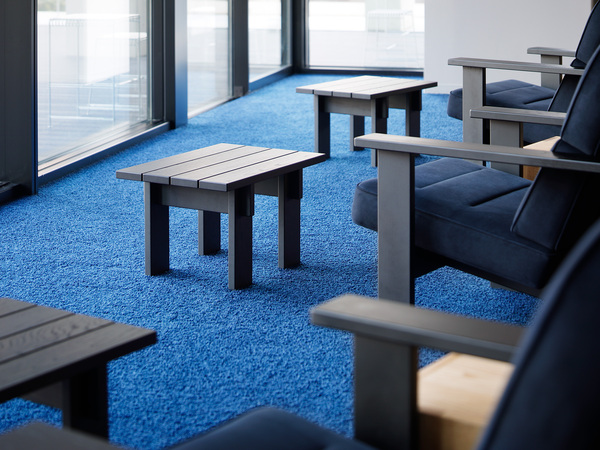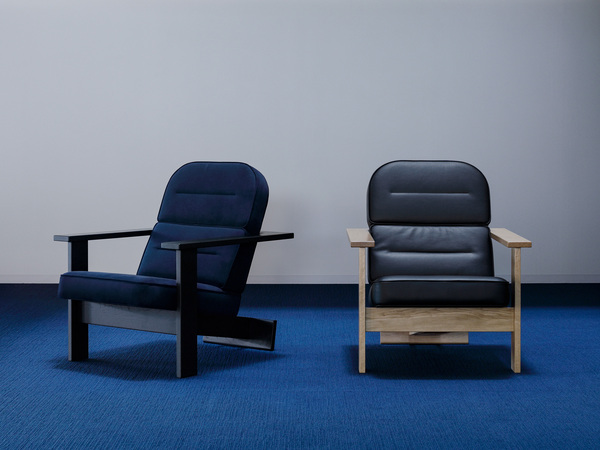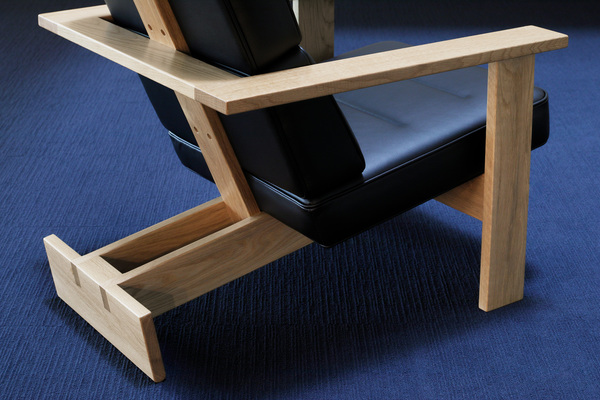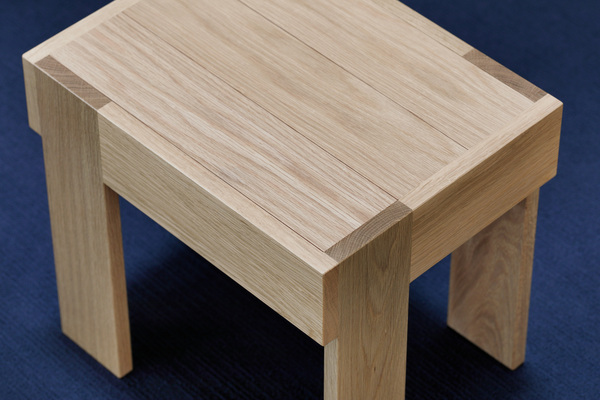 "ESKER" released in April 2022 is a stacking chair with a simple shape and structure. By applying unique smoothing to the lines and surfaces of the chair, the entire form, from the frame to the seat, is unified.
For this project, the seat was changed from upholstered type to a wooden one, and the color was changed to navy to fit the space.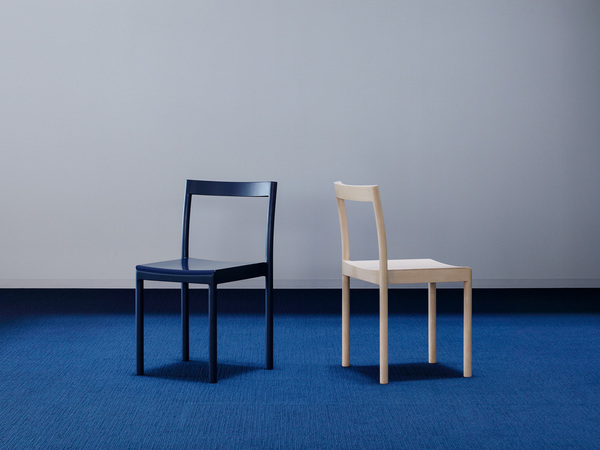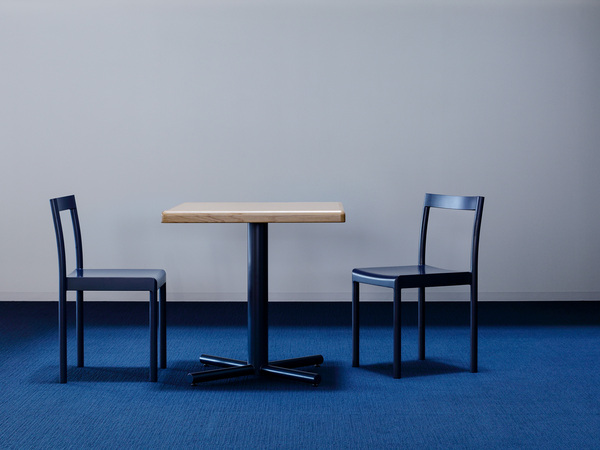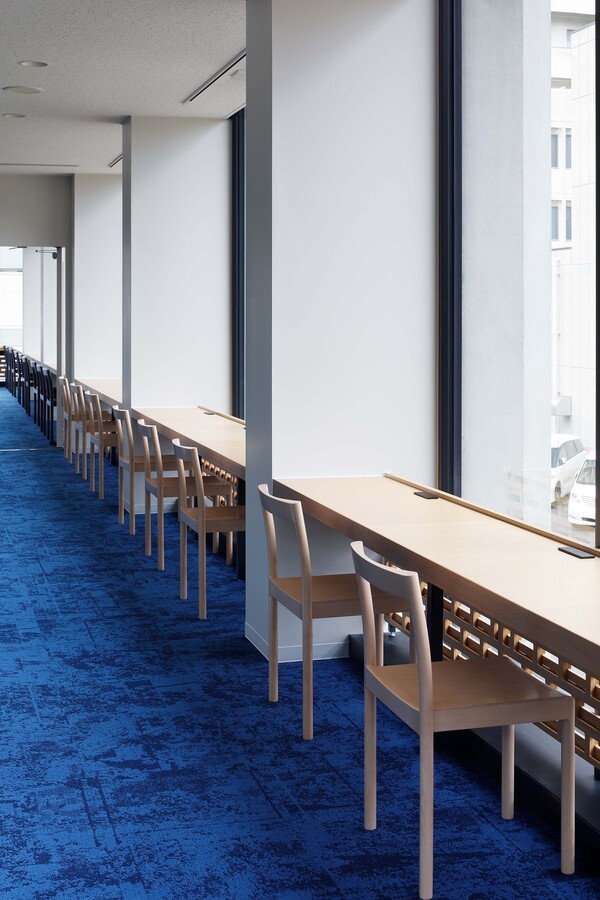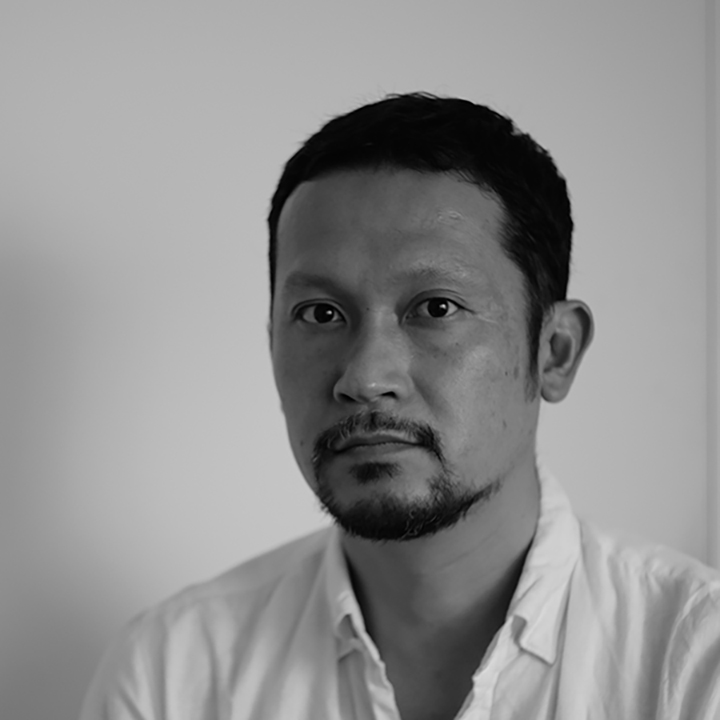 〈 KOICHI FUTATSUMATA 〉
Designer. Futatsumata is the representative director of "CASE-REAL" focusing on spacial design, and "KOICHI FUTATSUMATA STUDIO" which specializes in product design. He is based in Fukuoka and Tokyo working internationally with variety of works including architectures, interiors, furnitures and products. The product works are "HAMMOCK(E&Y)", "in the sky(E&Y)", "Cutlery for valerie_objects(valerie_objects)", "Kiulu Bench(Artek)" and others. Also, his work "22" have been added to the permanent collection at San Francisco Museum of Modern Art. The visiting professor of Kobe Design University from 2021.

Koichi Futatsumata Designer Page
___________________________________________________________________________________________________________________
[ Architectural design ] Hideaki Ishii (okuno design and associates)
[ Logo mark and sign plan ] Shogo Kishino (6D)
[ Furniture planning/editing ] Tsuyoshi Matsuzawa (E&Y)
[ Furniture design ] Sosuke Nakabo (Sosuke Nakabo Design Office)
Koichi Futatsumata (KOICHI FUTATSUMATA STUDIO)
[ Furniture manufacturing ] E&Y CO., LTD.                
TENDO CO.,LTD.
[ supervision ] Yoshitaka Haba (Advisor to the Kanagawa Board of Education/BACH)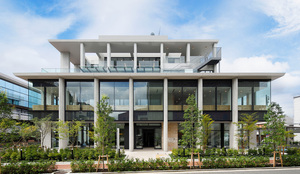 Kanagawa Prefectural Library Main Building
address:44 Momijigaoka Nishi-ku,Yokohama-shi, Kanagawa 220-0044
Open:Tuesday〜Friday       9:00〜19:00
    Saturday・Sunday・Holiday  9:00〜17:00